What Land Rover has a Third Row?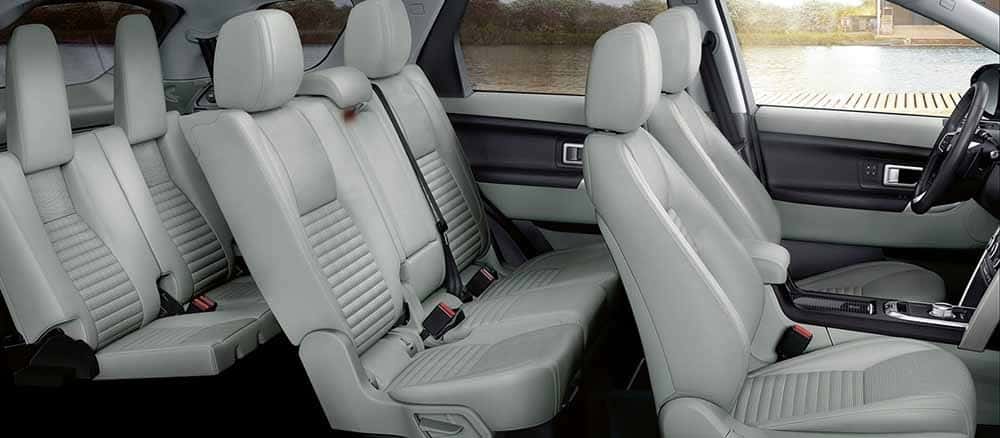 Luxury vehicles bring a lot of attractive features and conveniences to the Rumson roads. For some drivers, having space is what's most important when choosing a vehicle. Since Land Rover models are such a desired vehicle, drivers want to bring one home and experience the style and sophistication it brings. However, for those with larger families, having a Land Rover with a third row is a necessity more than it is a perk. Thankfully, you can still have your pick of three different luxury SUV models, as the following Land Rover models come with a third row.
Land Rover Discovery
The Land Rover Discovery comes with optional third row seating so you can comfortably fit up to seven passengers inside this cabin. Plus you can mix and match which seats go up and down, allowing to fit passengers and/or cargo in the most convenient ways. With all seven seats occupied by passengers, you'll still have 9 cubic feet of space for cargo, but fold the seats down and you can enjoy up to 77 cubic feet of cargo space.
Land Rover Discovery Sport
The Land Rover Discovery Sport also provides Colts Neck drivers with the convenience and space you crave. Like the Land Rover Discovery, you can fit up to seven passengers inside this stylish and sporty SUV. With all seven seats occupied, you'll have 6.8 cubic feet of cargo space, or fold the seats flat for 60 cubic feet of space. In addition to giving you the versatility you desire, this model comes with heated and ventilated seating for all passengers to enjoy.
Land Rover Range Rover
The notorious Land Rover Range Rover also provides Holmdel drivers with the ability to pack more people into a luxury SUV. Although it comes standard with five seats, you can always upgrade to add the third row and provide seating for seven passengers. This new model will keep you hauling too, as you'll experience up to 62.2 cubic feet of cargo space for your shopping bags, luggage, or whatever else you may need to bring along for the ride.
Choose Land Rover Monmouth Today
When you have a large family that wants to enjoy the conveniences and pristine features that come with a luxury Land Rover SUV, then be sure to visit Land Rover Monmouth at 105 State Highway 36 in Eatontown, NJ to see our inventory. For a current rundown of our special offers, talk with one of our representatives today at (877) 672-8810.