When Was Land Rover Founded?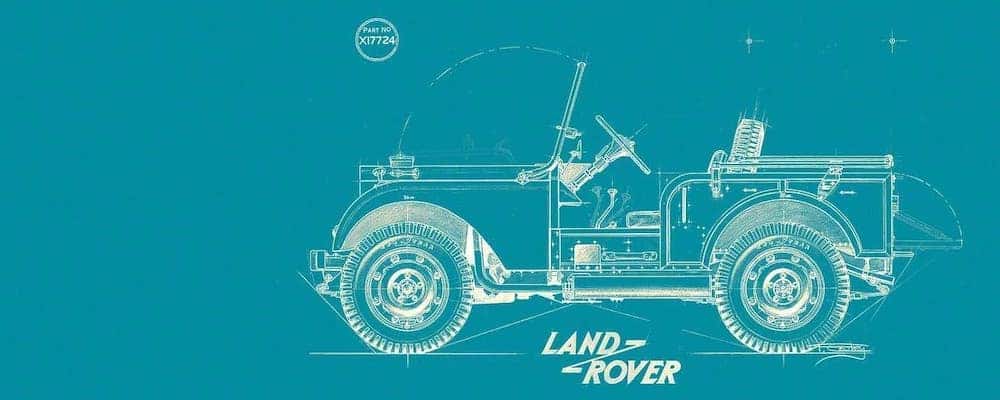 While the first Land Rover design appeared in 1947, it has its roots in Rover Company which was founded as a bicycle producer in 1885 in Warwickshire, England. Explore the Land Rover origin story at Land Rover Monmouth, and find out how they grew into the multi-national luxury off-road-ready brand they are known as today. Contact us near Colts Neck with any questions!
How Did the Land Rover Model Series Start?
Design: 1947 – While on the family farm in Wales, engineer/Rover Company Chairman Maurice Wilks and his brother Spencer Wilks create the design for the Land Rover model series, based on a Jeep axle and chassis.
Release: April 30th, 1948 – At the Amsterdam Motor Show, the first Land Rover model is released.
Post-War Challenges: At first, the only available Land Rover colors were various army green-ish hues due to the surplus of military auto paint after World War II.
How Did the Land Rover Company Develop?
1967 – Rover Company changes its name to Rover Triumph under the ownership of Leyland Motors.
1970 – The flagship Range Rover model is officially released.
1976 – After almost 30 years, the one millionth Land Rover is produced.
1978 – Rover Triumph becomes Land Rover Limited under British Leyland Motors.
1987 – The Range Rover comes to the United States.
1989 – Land Rover releases the rugged Land Rover Discovery.
2000 – Land Rover Limited is sold to Ford Motors.
2005 – The Range Rover Sport is first introduced to consumers.
2007 – Land Rover makes its four millionth vehicle, 60 years after the first Land Rover model is designed.
2008 – The Indian automotive manufacturer Tata Motors purchases both Land Rover and Jaguar from Ford, creating Jaguar Land Rover Limited.
2011 – Land Rover introduces the compact Range Rover Evoque.
2015 – The Land Rover Discovery Sport is released.
2017 – The newest Land Rover model, the Range Rover Velar comes onto the scene in London.
2018 – Land Rover looks to the future, with the announcement of Project Cortex, whose goal is to "create self-propelled cars-robots that are able to independently navigate off-road in all weather conditions."
Explore the Land Rover Brand at Land Rover Monmouth
Find out what Land Rover Monmouth has to offer today, like guides to the best off-roading gear and how to care for your leather seats. Visit us near Red Bank to explore the new Land Rover models for sale.