Can You Finance a Car with No Credit?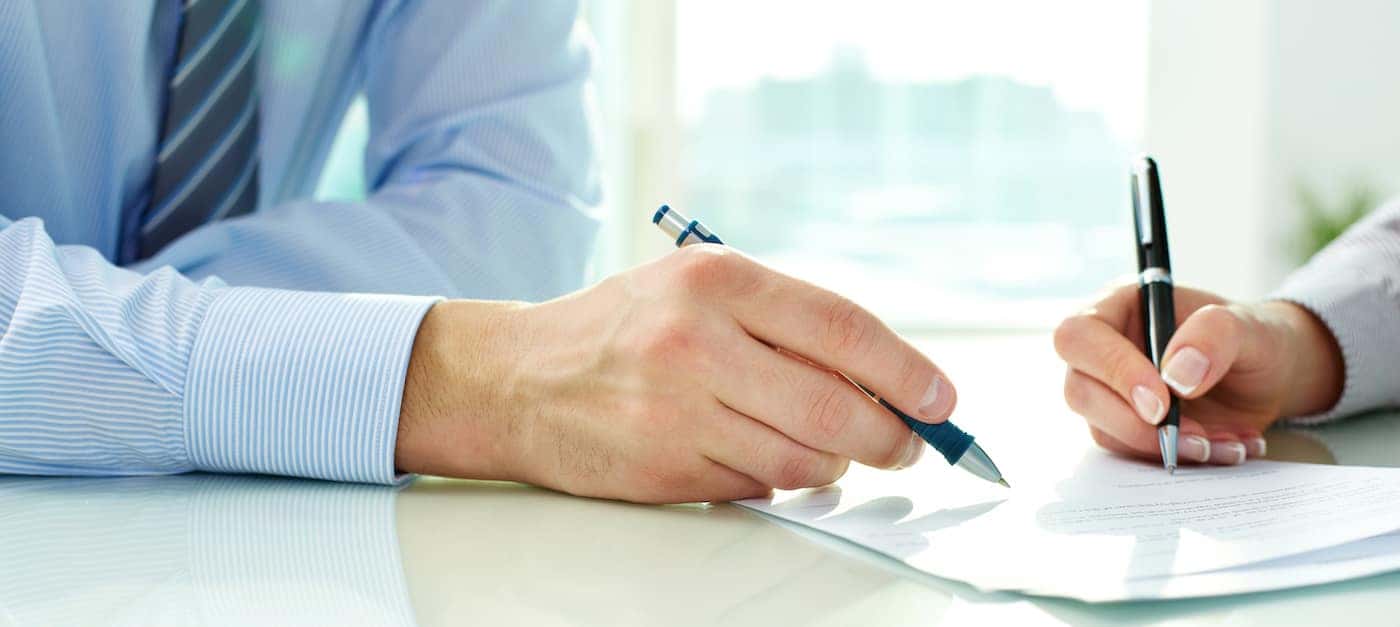 ---
---
Absolutely! Though this may be more difficult, it's not impossible. At Land Rover Monmouth, we can help you learn more about no car loans as well as financing a car with bad credit to help you get behind the wheel of a model you love. Be sure to contact our finance department to find out how to get a loan of your own.
Financing with Bad or Even No Credit
Financing a car with no credit most times means a higher down payment, as well as interest rates higher than the average. Make sure you go in knowing your budget and be prepared to negotiate. Remember these tips before making your way to the dealership:
Ask questions and don't assume you won't be approved. You are not obligated to take the first offer given, though it may seem like the only financing option at the moment. Ask questions and see if there are other options that would better benefit you.
Revive your credit score. Build up your credit if your credit score isn't where you'd like it to be. (If your credit score improves after you take our your loan, consider refinancing.) Use your card on small purchases and immediately pay it off. This will help you raise your credit score in no time.
Know your budget and your credit score (if you have one). When applying for financing, your credit score can take a hit. Keep all of your loan applications within a 14-day period to limit the potential damage on your score.
Separate price negotiation from financing. The first offer isn't the only one. Many dealerships go through multiple lenders.
Be prepared for a higher cost. Leave room in your budget for higher interest rates, a larger down payment, or both, especially if you have no credit. This goes double if you're considering an in-house financing car lot.
Leasing might be a better option. Learn more about leasing options. These payments may also be higher than the average lease, but is cheaper than trying to purchase a vehicle.
Apply for a Loan at Land Rover Monmouth
When you're ready to talk to our finance team about obtaining a bad credit car loan, to see our bad credit car finance options, as well as learn about our leasing option, contact Land Rover Monmouth, your local Land Rover dealer. Ready to apply? Apply for financing online to get the process started.
If you're calculating your budget, don't forget that you'll also have to consider the cost of liability insurance.
More from Land Rover Monmouth
The 2023 Land Rover Discovery towing capacity comes in at 4,409 pounds, and that means drivers who choose this vehicle will have enough power to pull a pop-up/teardrop camper, a small boat, or a lightweight trailer with adventuring gear or building supplies. Ready to get a closer look at the performance specs that will…

The Land Rover Defender seating capacity expands with the introduction of the new 130 model. With seating for up to eight and a much larger cargo area, it's bound to be a hit with adventurous families. Learn More About Land Rover SUVsContact Us Although the Defender 130 sits on the same 118.9-inch…

You don't have to give up on luxury to bump up your hauling power. The 2022 Range Rover Velar can tow up to 5,511 pounds, putting Rumson drivers in control. Learn more about how the versatile SUV is making life easier for Colts Neck auto enthusiasts and beyond, and find one for yourself at Land Rover Monmouth. New Range…