Orchards in Colts Neck, NJ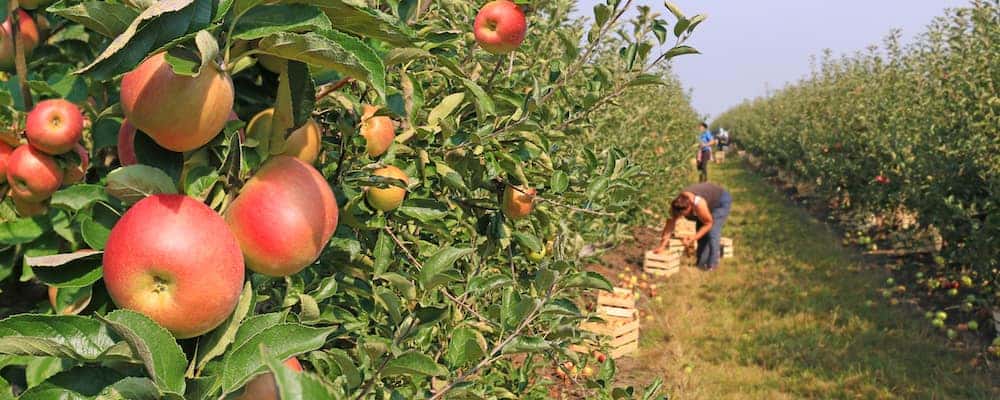 Looking for something fun to do in the Colts Neck, NJ area? No matter the time of year, heading to a local orchard can be a great way to spend some time in the outdoors. Thankfully, Colts Neck and the surrounding Rumson areas are home to many different farms and orchards that give you another reason to visit the area besides the Rumson beaches. Take a look at the orchards in Colts Neck, NJ for you to visit when you're nearby.
Delicious Orchards
Delicious Orchards is a place that is fun to visit year round. That's because you can take advantage of all they have to offer. During the summer months, the orchard is packed with apples and fresh fruits you can pick and bring home. During the fall, you'll want to take advantage of their homemade donuts. Come the winter time, you can get gifts for all your family and friends with their bakery treats and fresh fruits. And if you don't know what to buy, stock up on gift cards so you can come back. Plus, they offer online ordering, so you can even indulge in the joys of Delicious Orchards from the comfort of your own home.
Eastmont Orchards
A quick drive from Colts Neck, Eastmont Orchards is only open from July through October, so you'll want to plan your trip in advance. While here, you can take advantage of the many different apple trees on the property, and you can take some of the fresh fruits home with you too. Come during the fall, and you can stock up on pumpkins, gourds, and other fun-looking items.
Woodfield Christmas Tree Plantation
You may not think about going to an orchard during the colder Red Bank weather, but the Woodfield Christmas Tree Plantation is a must. Cut down your own Christmas tree or pick up one that they've already cut fresh for you. Plus, you can stock up on other Christmas favorites while you're here, such as wreaths and stocking stuffers. It's definitely something you should check out and something that could become a family tradition.
Find More Fun Things to Do From Land Rover Monmouth
If you're looking for things to do near Red Bank, let Land Rover Monmouth help you. We've been part of the community for years and like being involved. Contact us today for more ideas or visit us if you need to schedule vehicle service.