Land Rover Lease Specials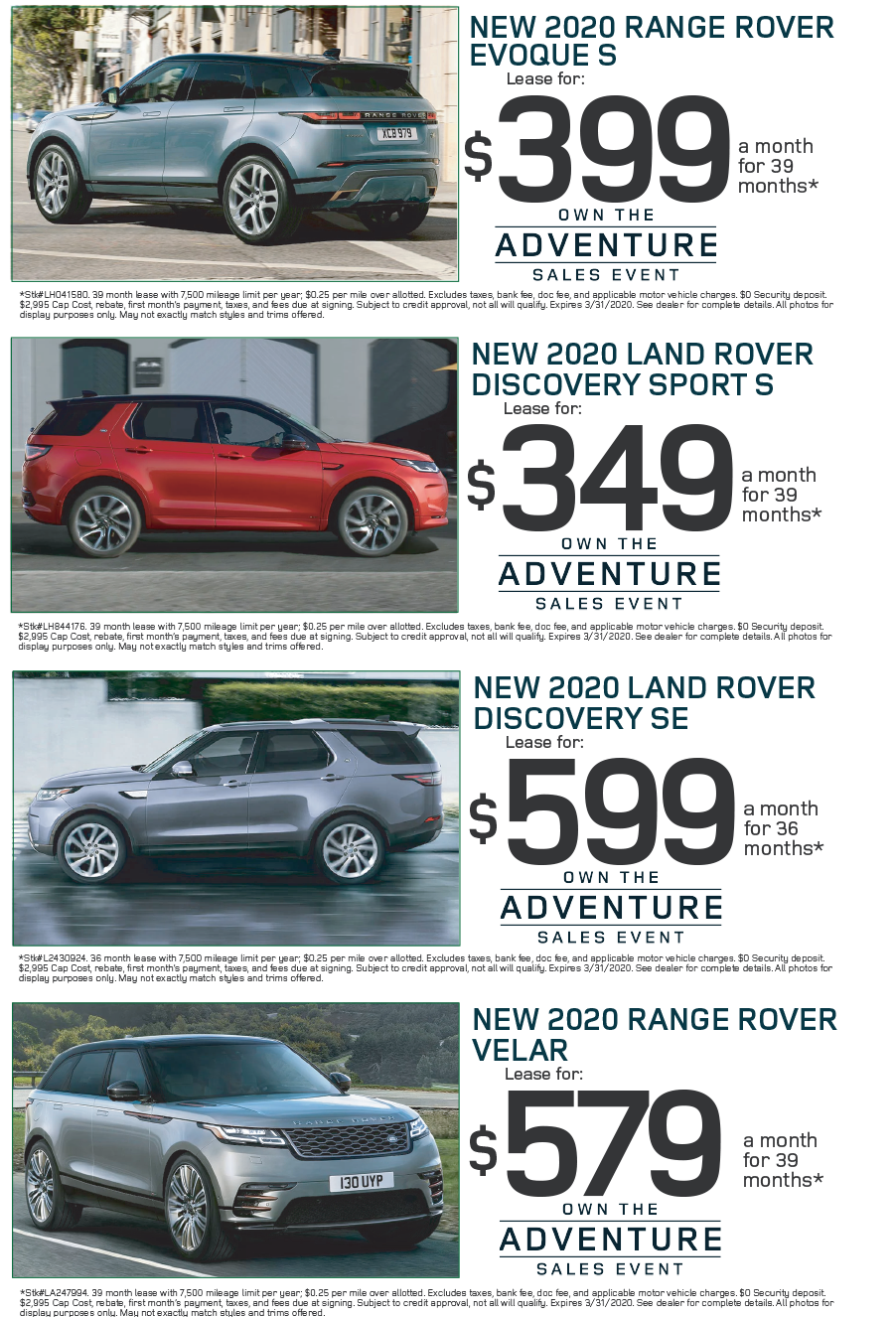 Driving a Land Rover model can mean creating a more elegant driving experience. However, when it comes to buying a luxury vehicle, it's hard to find a dealership that matches this reputation. That is, except for Land Rover Monmouth. When you consider our great pricing, the incredible inventory we have every day, as well as the amazing crew of team members, there's nothing you will not find at our dealership. Explore more about why we're the best choice in all of New Jersey for your next car-buying experience.
Meet Our Team
At Land Rover Monmouth, we believe that everyone should be treated like royalty when they come to buy a car. That's why we pack our dealership with the best and brightest individuals. No matter if you're having your vehicle serviced or are talking one on one with one of our owners, you can rest assured you'll have a wonderful experience. Take some time to meet our team the next time you're in town and we'll prove it.
See Our Inventory
You can't call yourself a luxury vehicle dealership if you don't stock luxury vehicles. At Land Rover Monmouth, you can always count on us to have the newest models for you to choose from, as well as some pre-owned models that are priced to sell. From those looking for sports cars to those who want the SUVs, down to those with no budget to those with the tightest, we'll ensure every driver can drive away happy.
Shop Our Prices
Some drivers are afraid to look at a luxury vehicle because they think they're not affordable. However, Land Rover Monmouth not only offers competitive pricing on our vehicles, but we also deliver incredible vehicle specials to make financing and affording our vehicles even easier. Apply for your vehicle financing today.
Check Us Out
Land Rover Monmouth has a lot to offer New Jersey drivers, including great lease deals, so what are you waiting for? Visit our dealership today at 807 NJ-35 in Ocean Township, NJ, or contact us at (877) 672-8810 to schedule your test drive, learn more about our dealership, or apply for vehicle financing.